Process upgrade | new carbon steel electroplating process, changes the king embellishment better home life
2022-10-31
Adams phantasmagoric king hinge

In the surface electroplating process again breakthrough

New carbon steel electroplating process

Innovative technology multiple protection more durable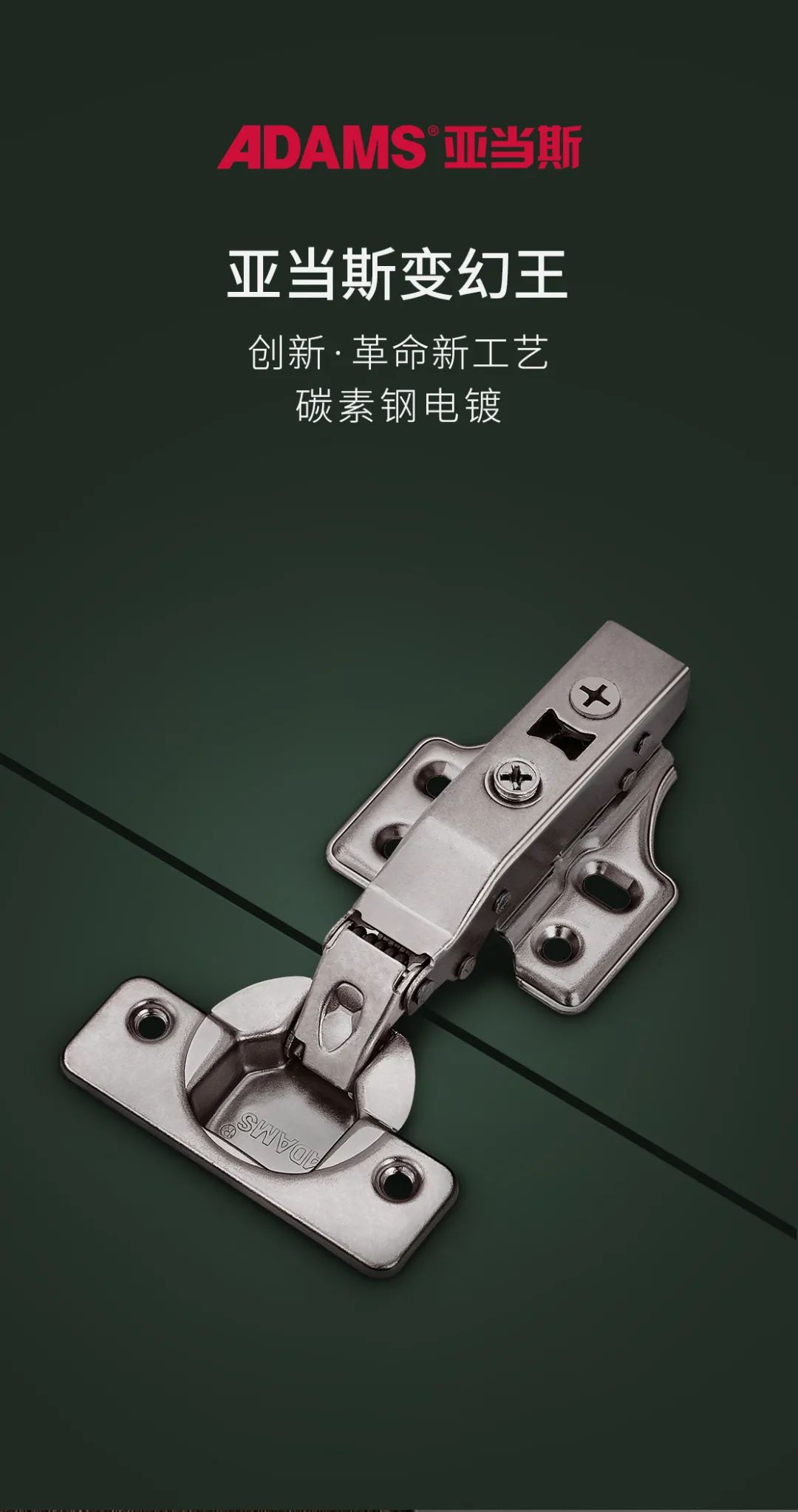 The modern metal materials and exquisite technology cleverly integrated, for your cabinet door escort.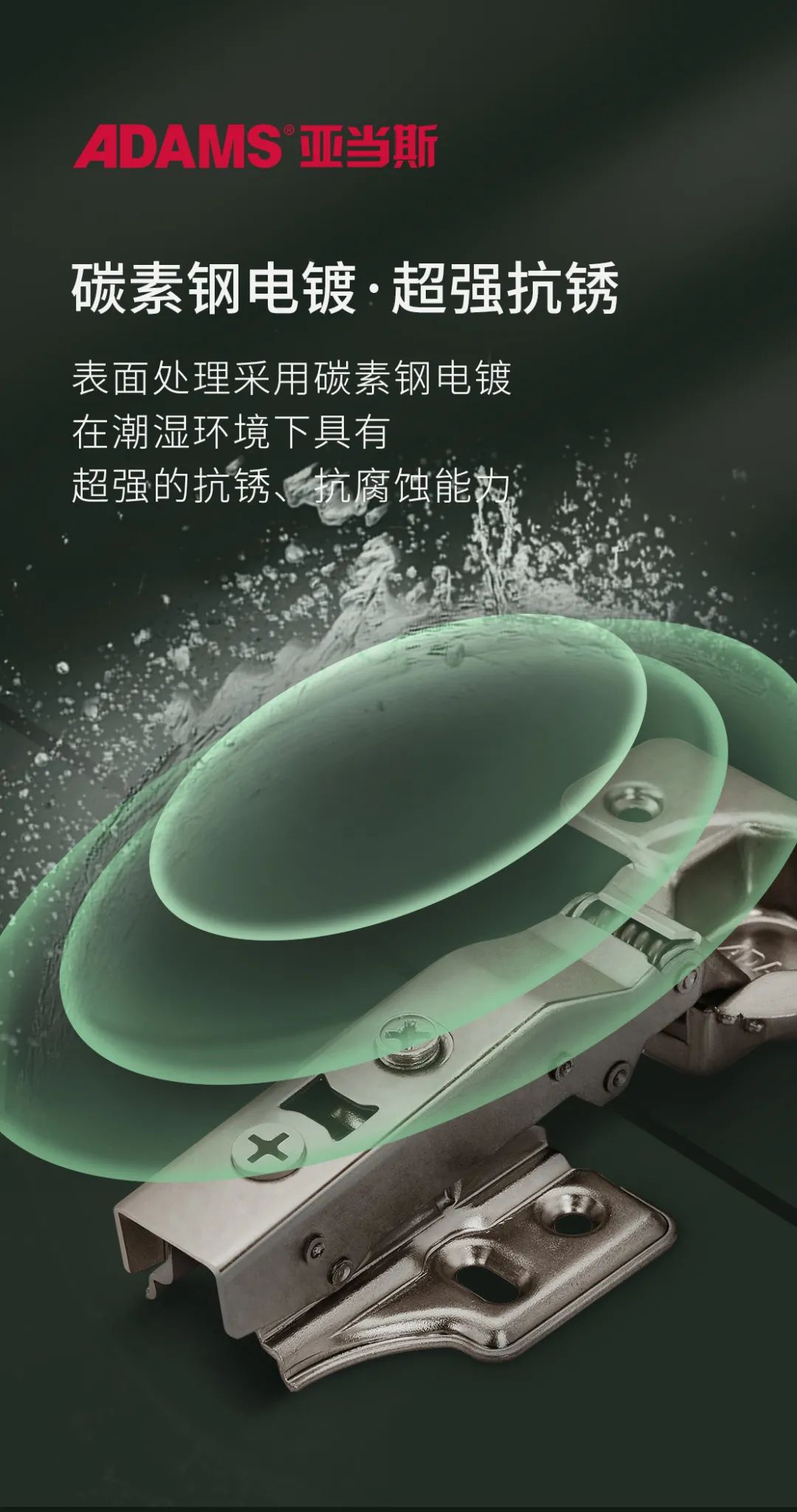 Carbon steel plating process has high stability, sophisticated oxidation resistance technology to double corrosion resistance, let the hinge lasting, surface can prevent minor scratches, while preventing fade.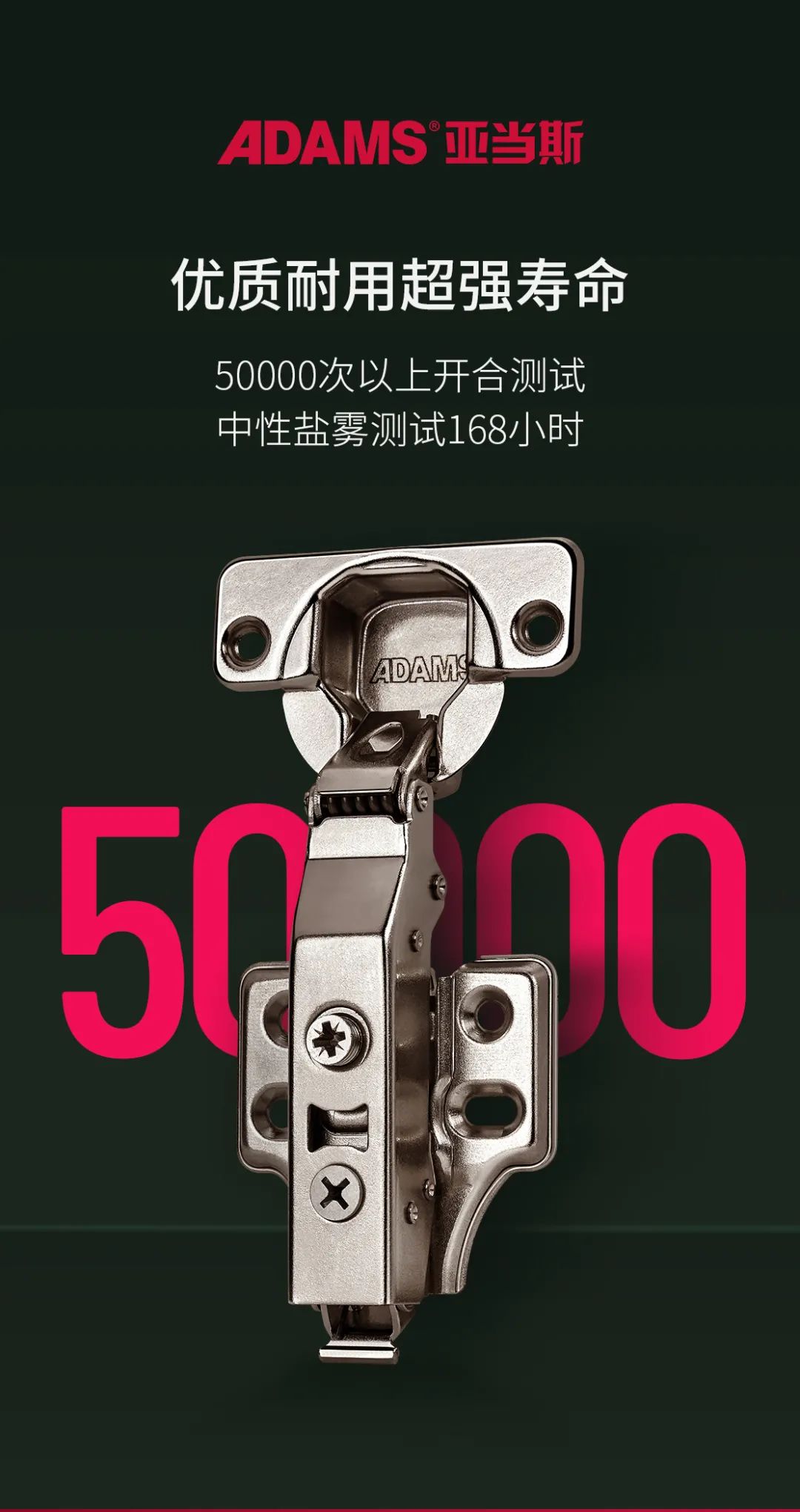 Strict adherence to salt spray test, up to 168 hours of salt spray erosion, still "unscathed". After more than 50000 times of opening and closing tests, still open and close smoothly and durable.
Hover at 85 degrees
15° small Angle buffer function
The phantasma king can realize the function of arbitrary positioning after the cabinet door is opened to 85°, eliminating the danger of the door hitting the items on the side of the cabinet and automatically closing.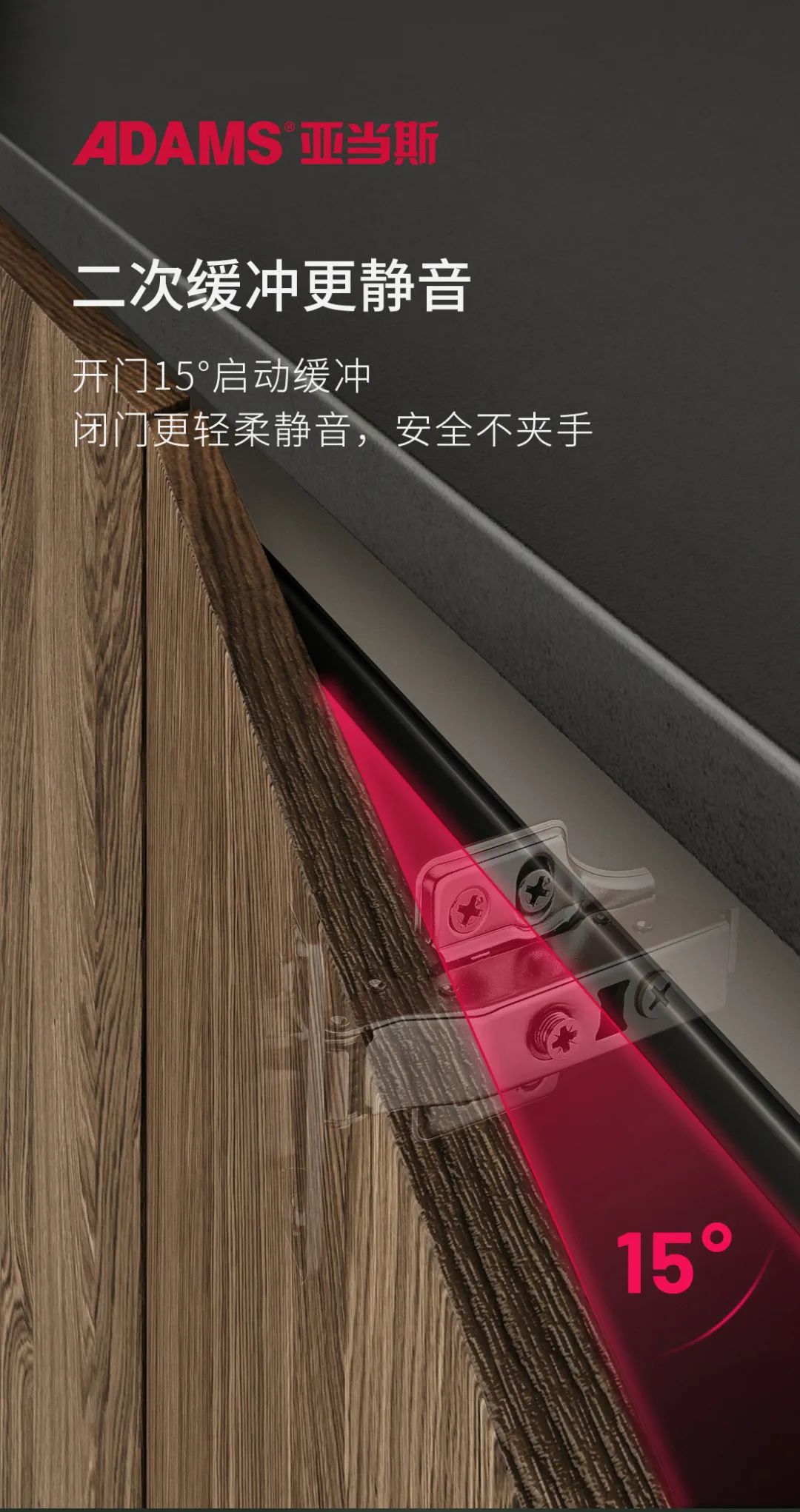 Phanghua king has a secondary buffer function, open 15° within the buffer function, slow silent closure of the cabinet door, eliminate clamping hand and other accidents.
Silla disk structure
Installation is 5 times faster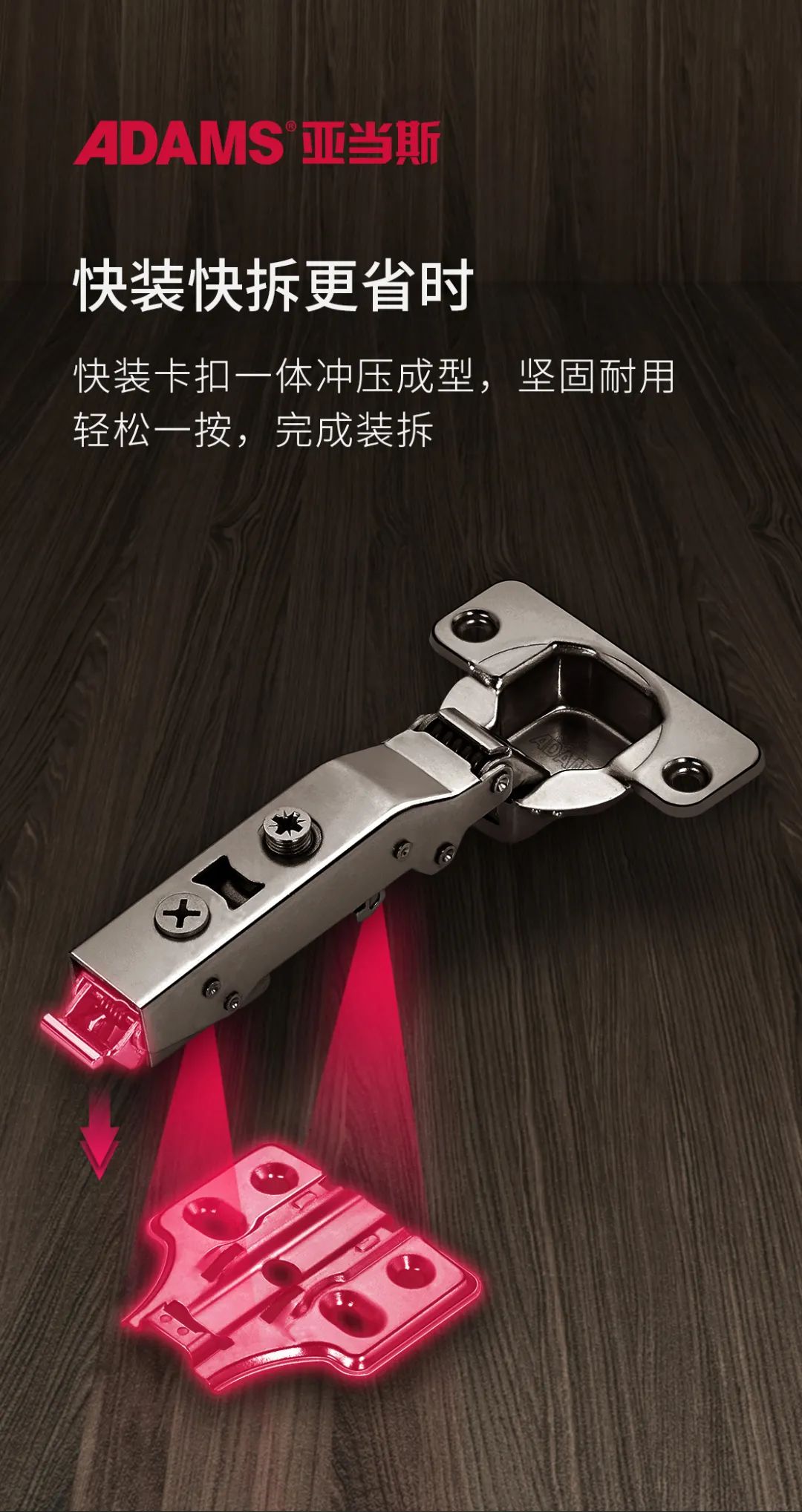 Buckle type integrated stamping molding, the installation speed is more than five times faster than the traditional installation speed, the adjustment ability has been improved.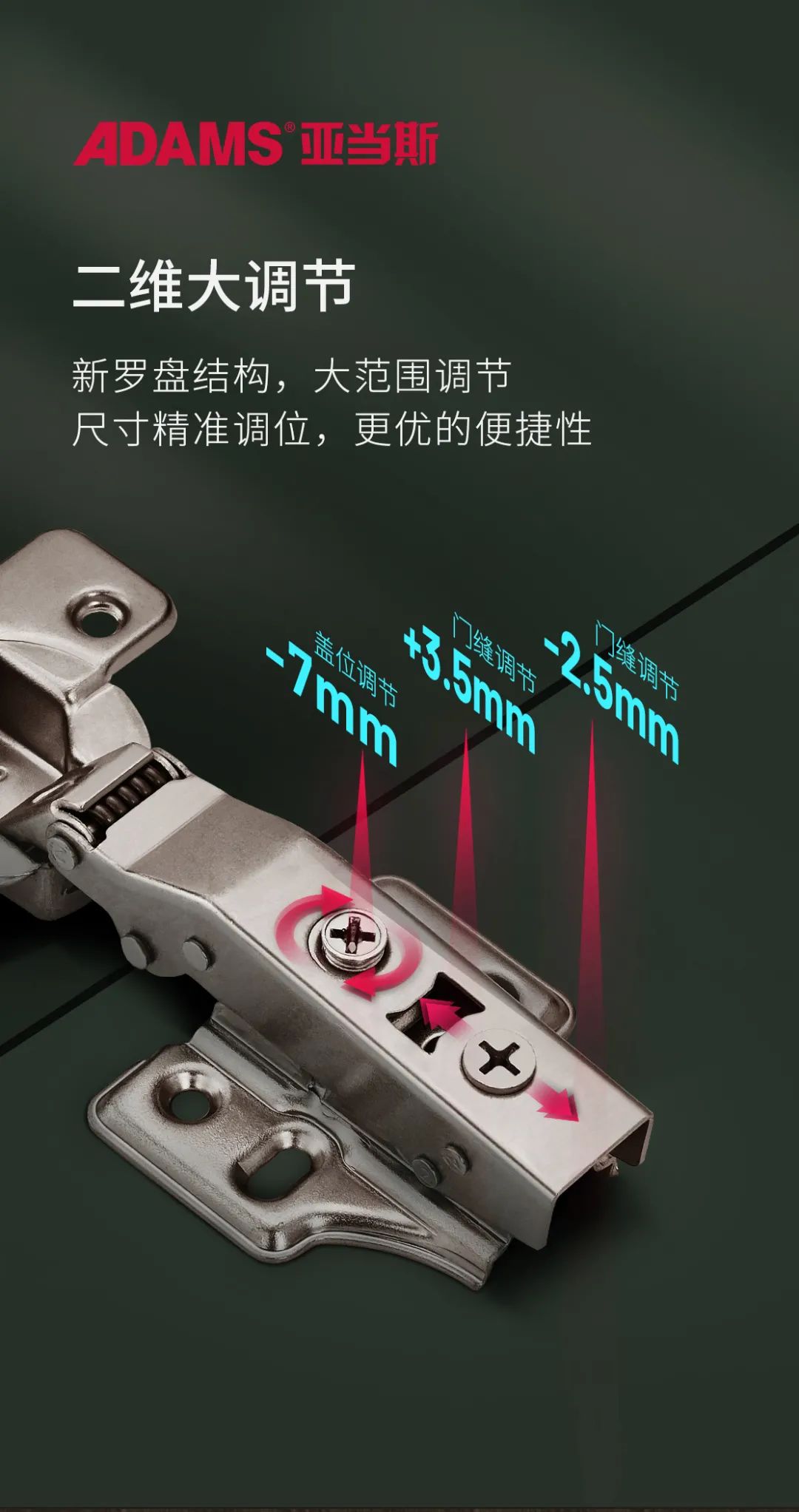 It can be adjusted 3.5mm before the king, 2.5mm after the king, and 7mm before and after the total adjustment; The adjustable space is larger, unrestricted, efficient and convenient.
9.5mm damping cylinder
It is quiet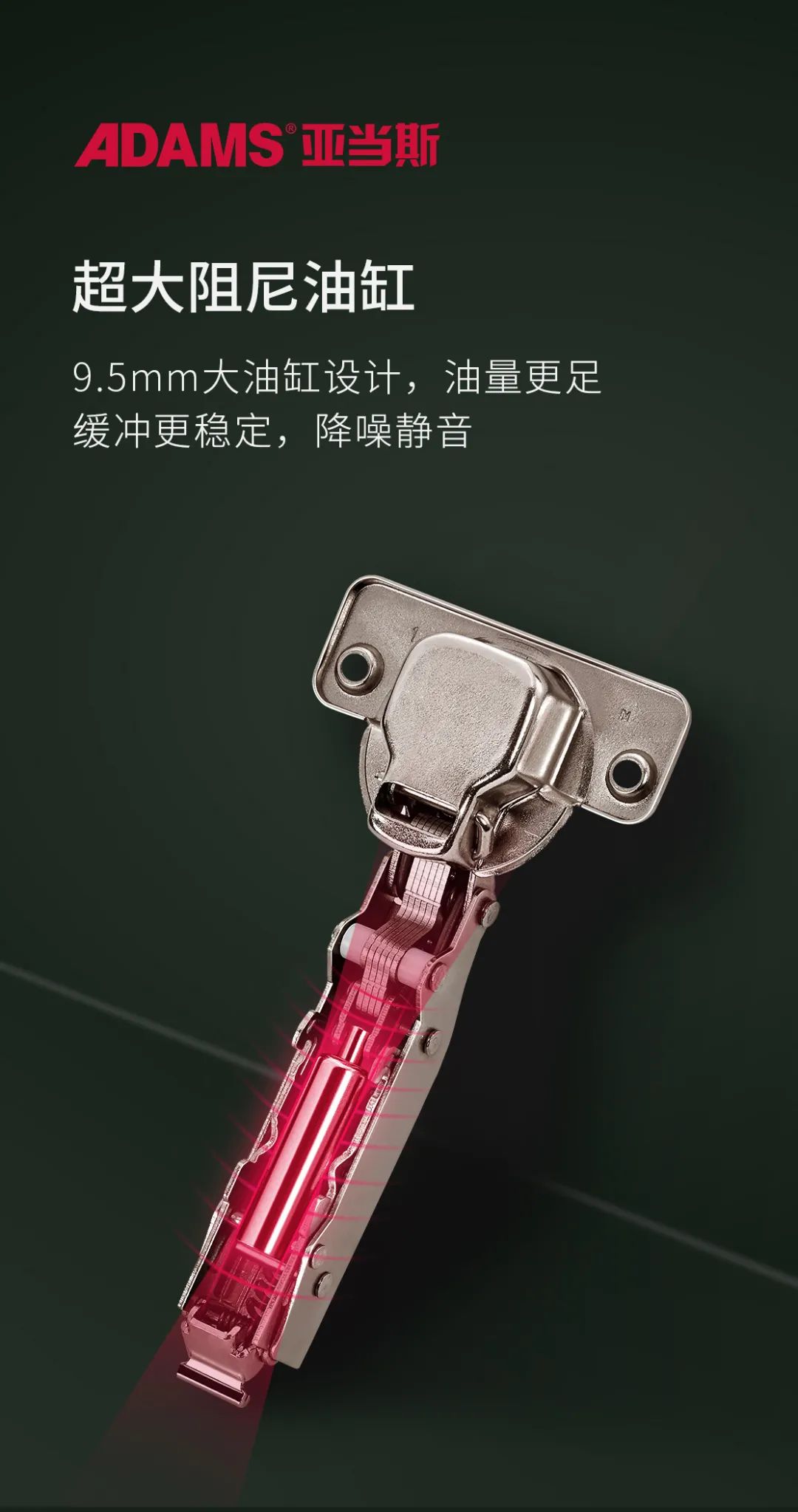 Adams Phangwang uses 9.5mm large cylinder, in the process of activity is more stable, opening and closing noise reduction silent and smooth.
6 thickened laminated sheets
Stable and durable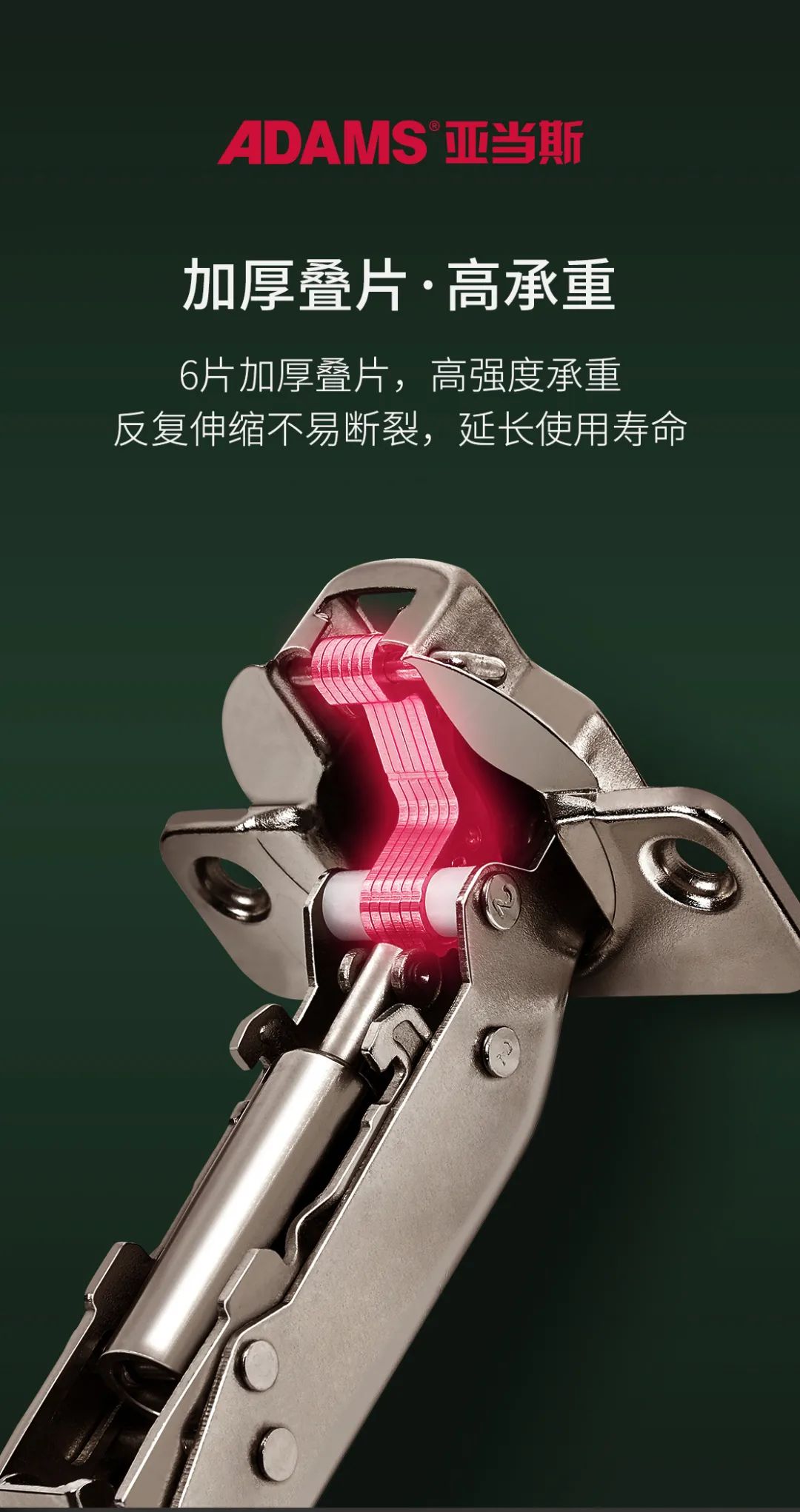 The components are closely fitted between each other, 6 thickened laminated pieces, strong bearing capacity, not easy to break, open and close are silky.
Change the parameters of the king
Meet the needs of the whole house customized home