The 165 ° Angle hinge | for tall ark, the Angle of design 165°大角度铰链|为高柜、转角位设计而生
2023-02-28
Cabinet corner is one of the most common Spaces in the home. How to maximize the opening space in the corner? Fast replacement of Adams 165° large Angle hinge, long service life, and meet the needs of home storage.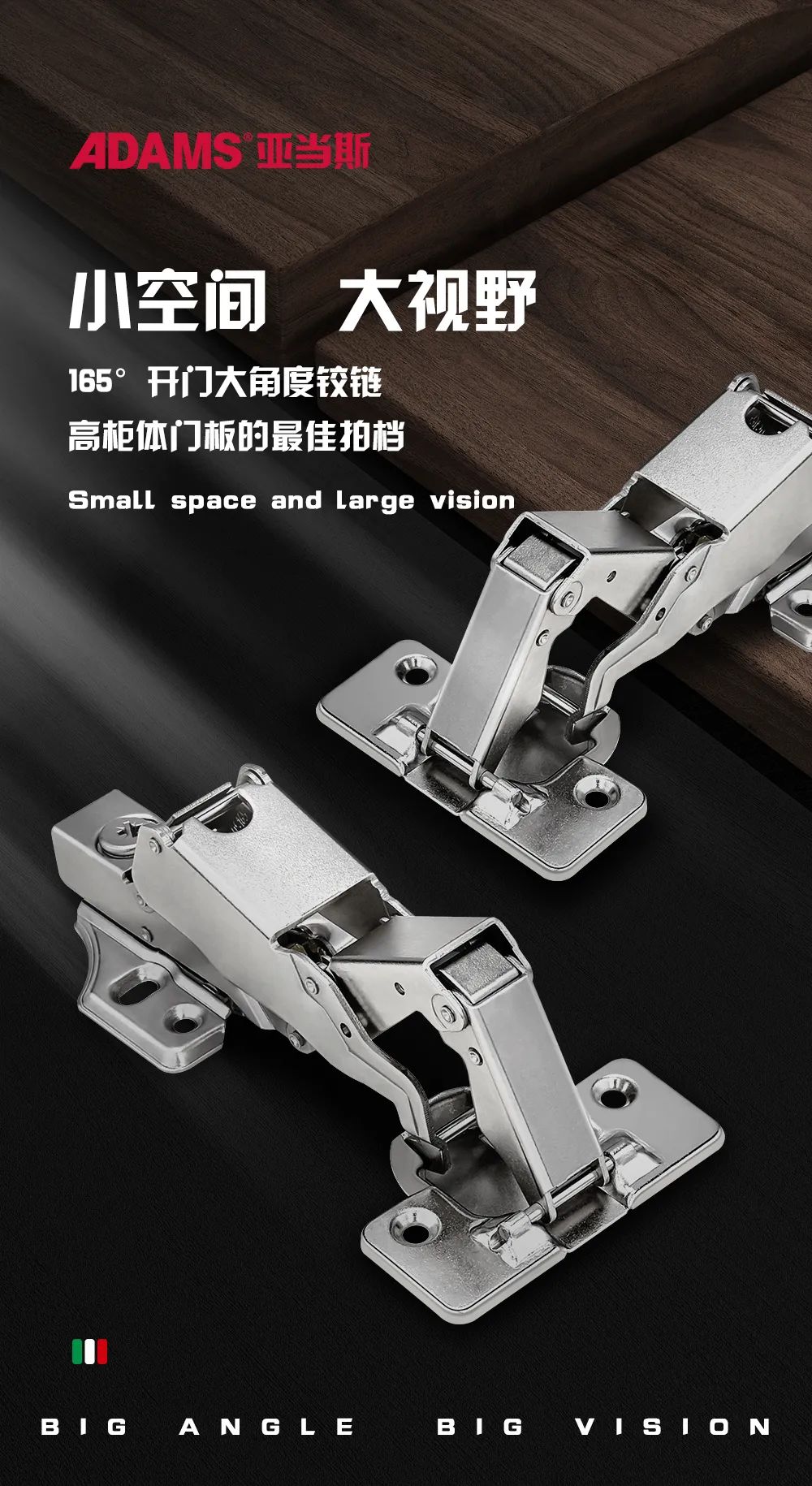 Wide Angle door opening
Suitable for high cabinet and corner position

Hinge 165° large door Angle, so that the cabinet door without obstruction, take a wide field of vision. Even the cabinet door in the corner can effectively solve the problem that the conventional hinge opening Angle is not enough. Suitable for: corner cabinet, high cabinet door, special position cabinet door, etc.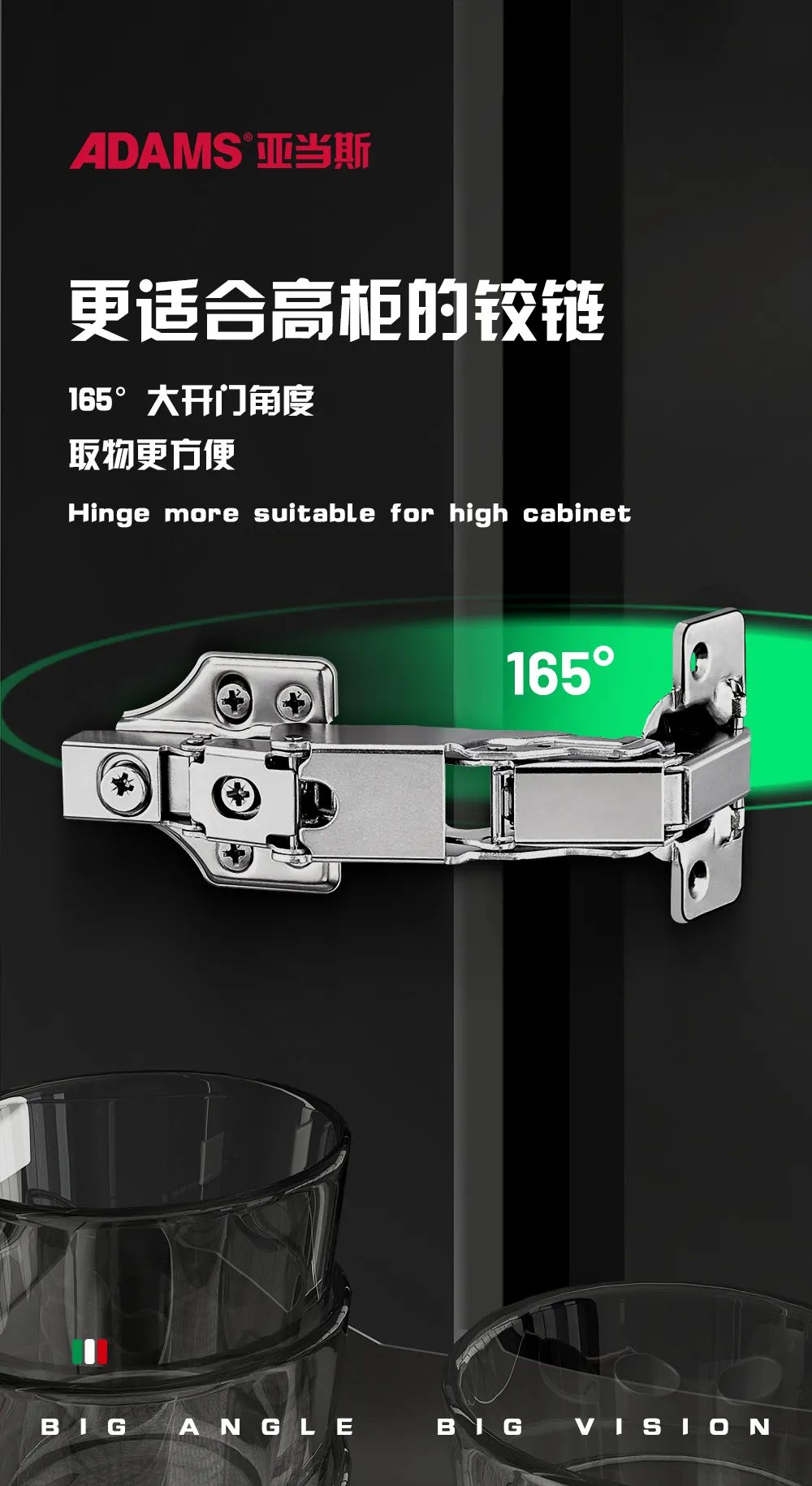 开启角度再小
缓冲效果依然在线

15°小角度开启二次缓冲功能,让柜门轻柔无声地开启闭合,更好地保护柜门,同时有效避免发生意外夹手等状况。
The second stage force stops arbitrarily
The door opens and closes smoothly

It is safer to hover freely after 45°. The hinge is a two-stage force arbitrary stop hinge. It can be positioned freely after the opening Angle is greater than 45°.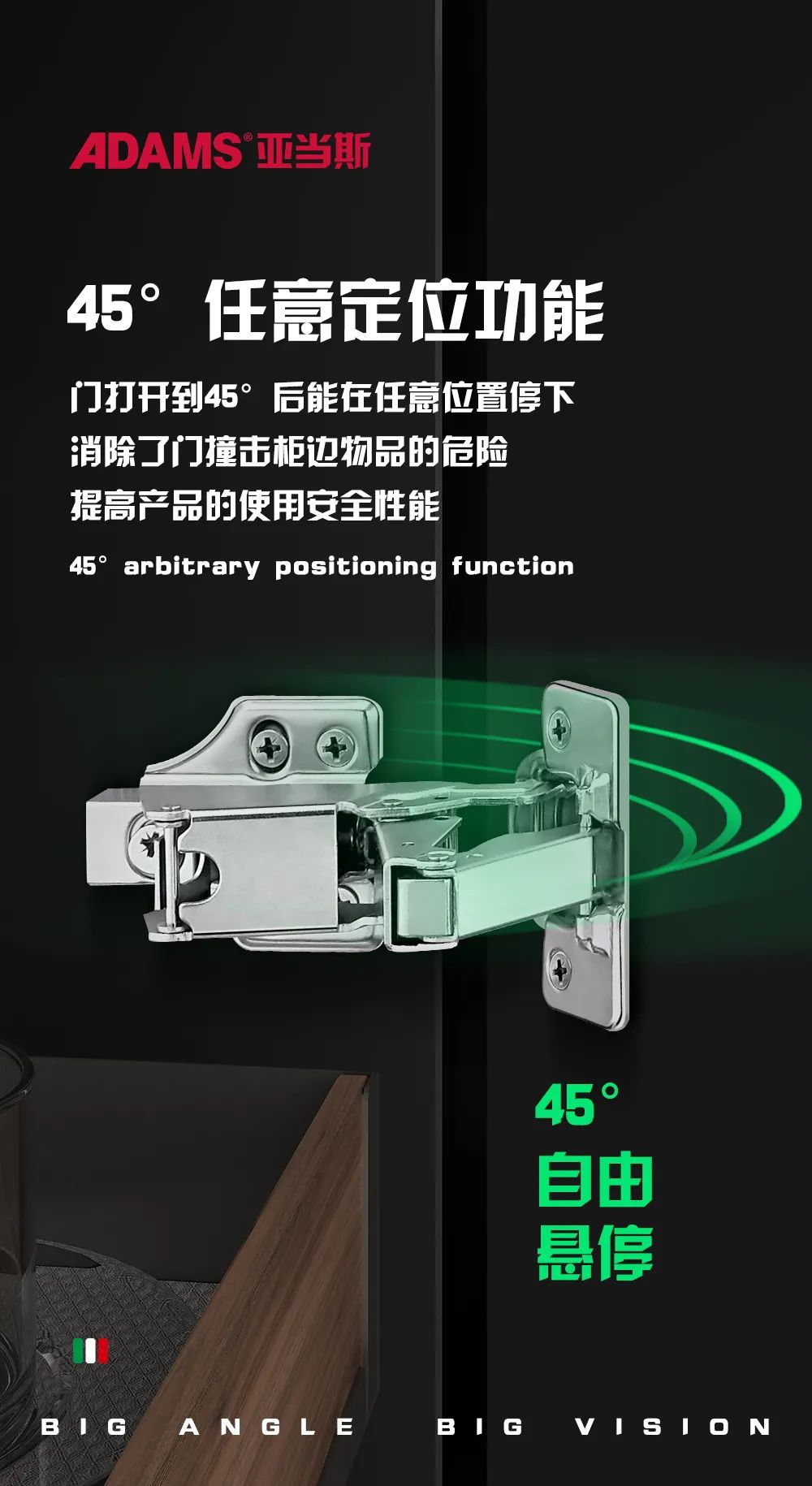 9.5MM large damping cylinder

Opening and closing as naturally as breathing

Built-in high quality hydraulic buffer damper and high precision oil body, with the function of slow and quiet, even if the door force is large, it can easily slow down and close the door safely.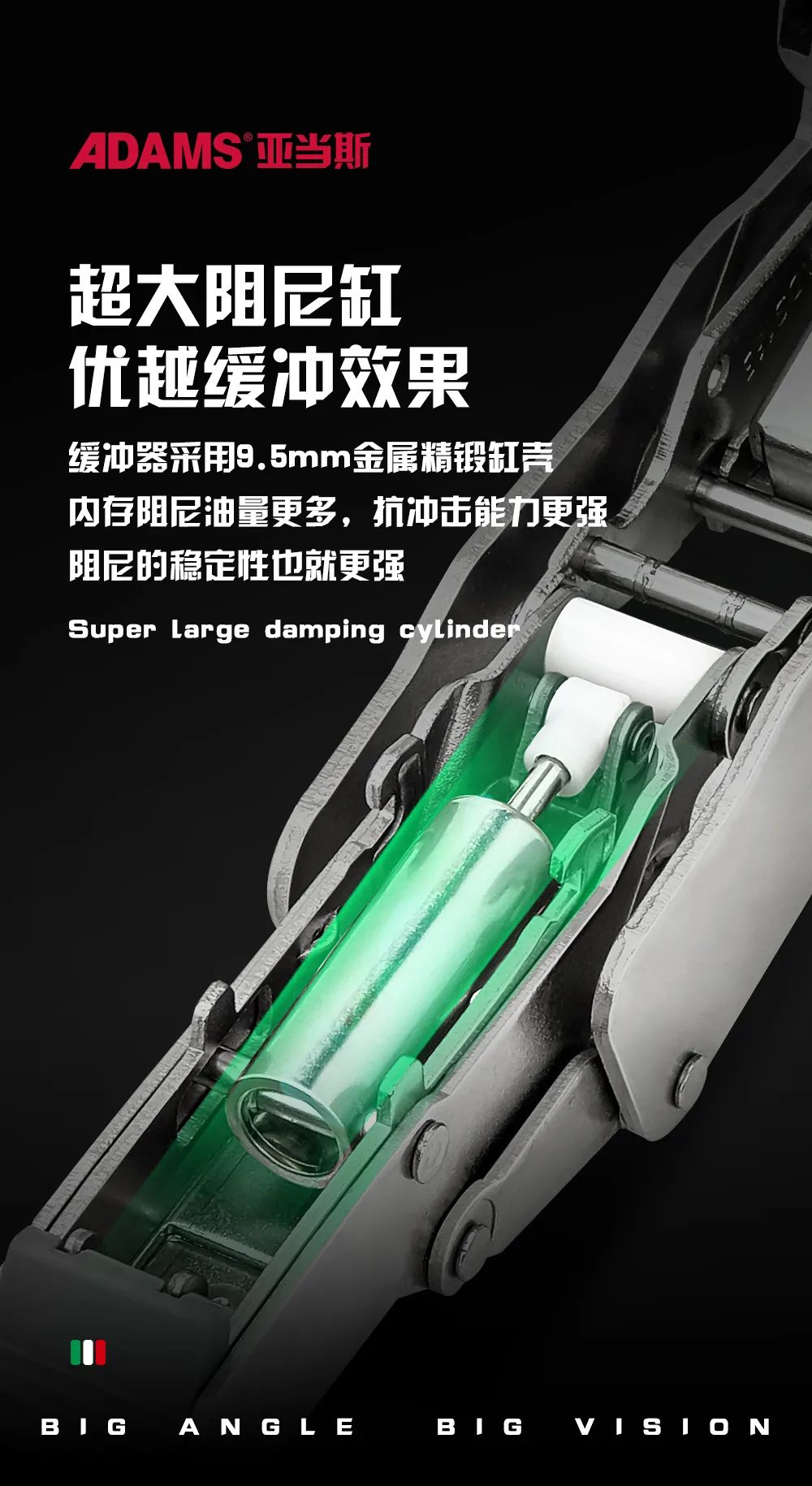 Strengthen the structure repeated expansion

Not easy to break

ADS165° large Angle hinge adopts automatic continuous stamping process, and the hinge parts are pressed and formed once. The opening and closing times of the cabinet door reach 50,000 times, which enhances the anti-opening force of the whole hinge, and the appearance of lubrication and solid feel.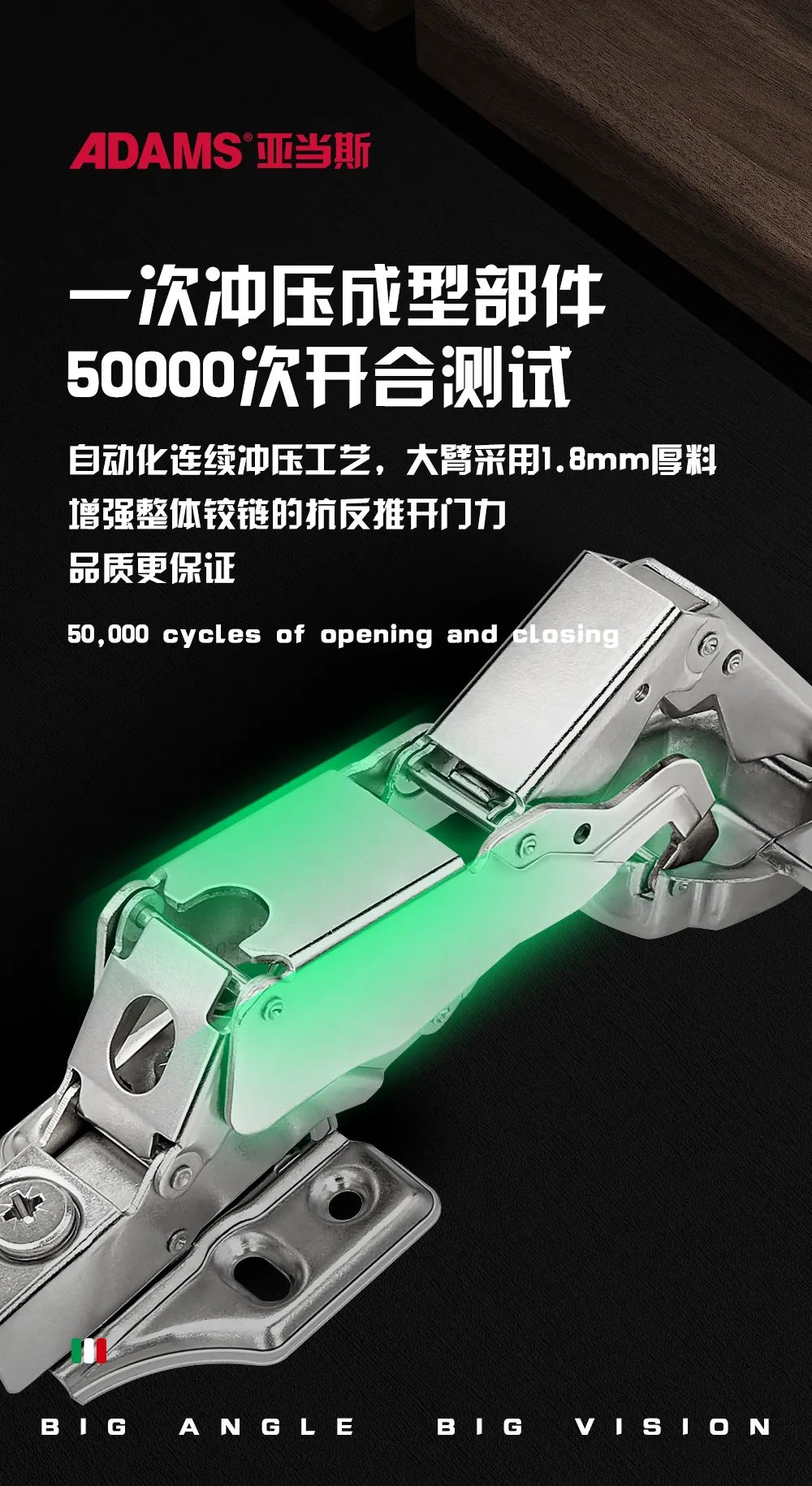 Easy to achieve one press separation

Installation time is greatly improved

Installation is very convenient, the stable base to achieve one press separation, the tail is equipped with disassembly button, buckle design let the installation master save time.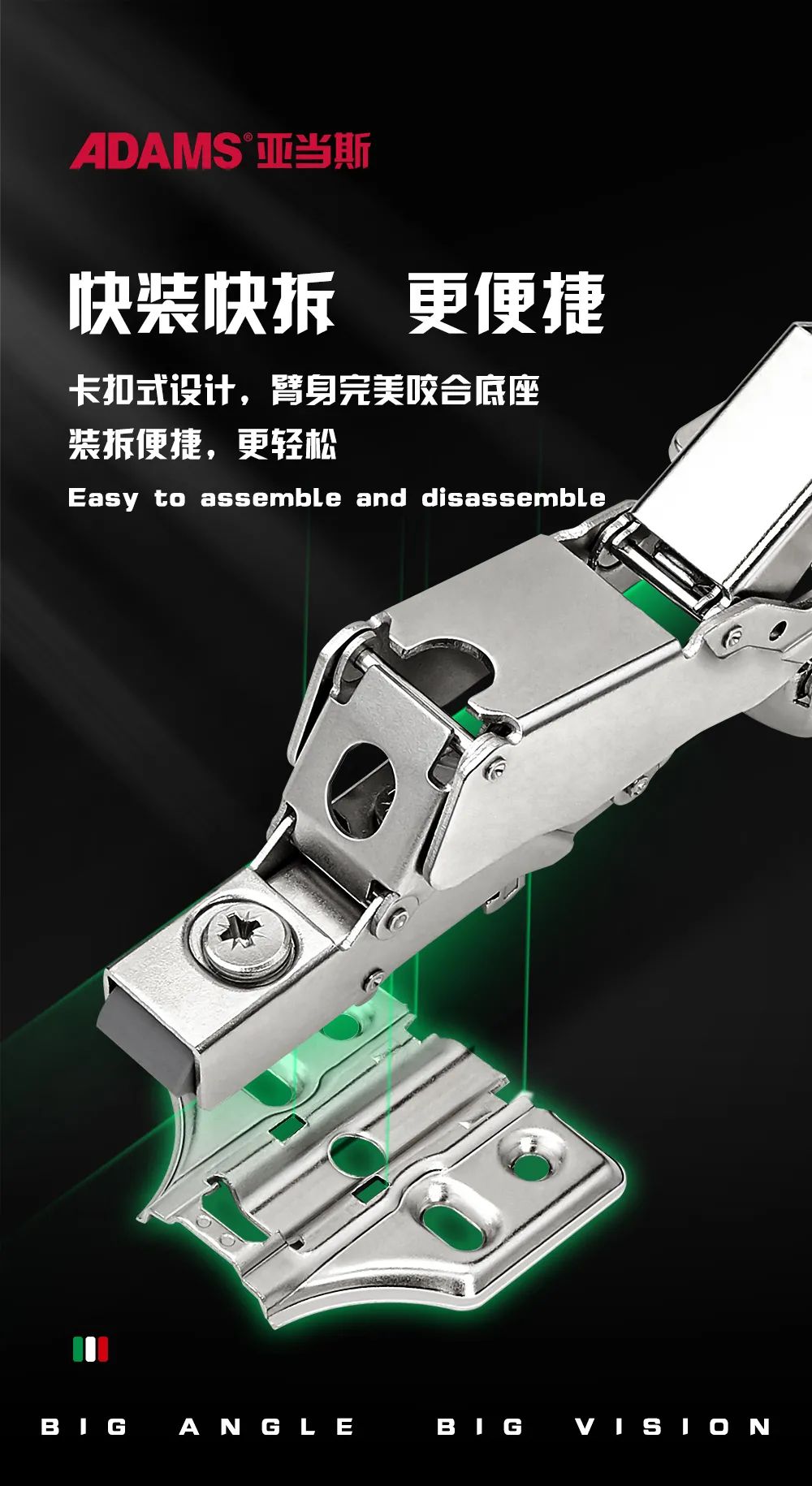 Adjustable screw

More free installation

Very user-friendly two-dimensional adjustment design, left and right adjustment -5mm~±2mm, before and after adjustment ±2mm, to ensure the flexibility of the hinge joint, so that the door more tight, high stability.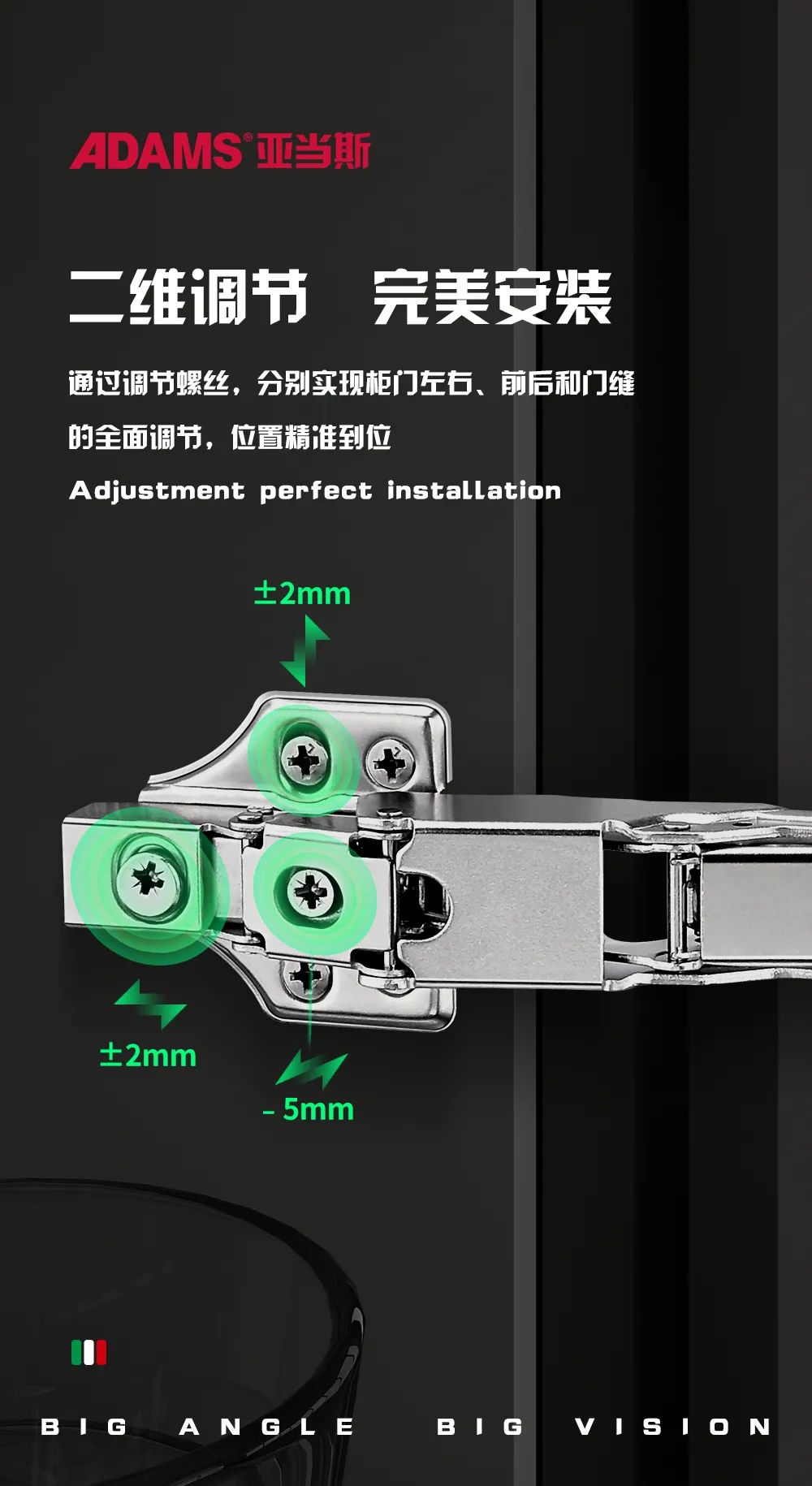 Double layer plating makes fine

Not easy to rust, strong and durable

Thick high-quality cold rolled steel, strong and durable, through the international testing standards, with excellent corrosion resistance, moisture-proof and moisture-proof ability, fearless of environmental tests.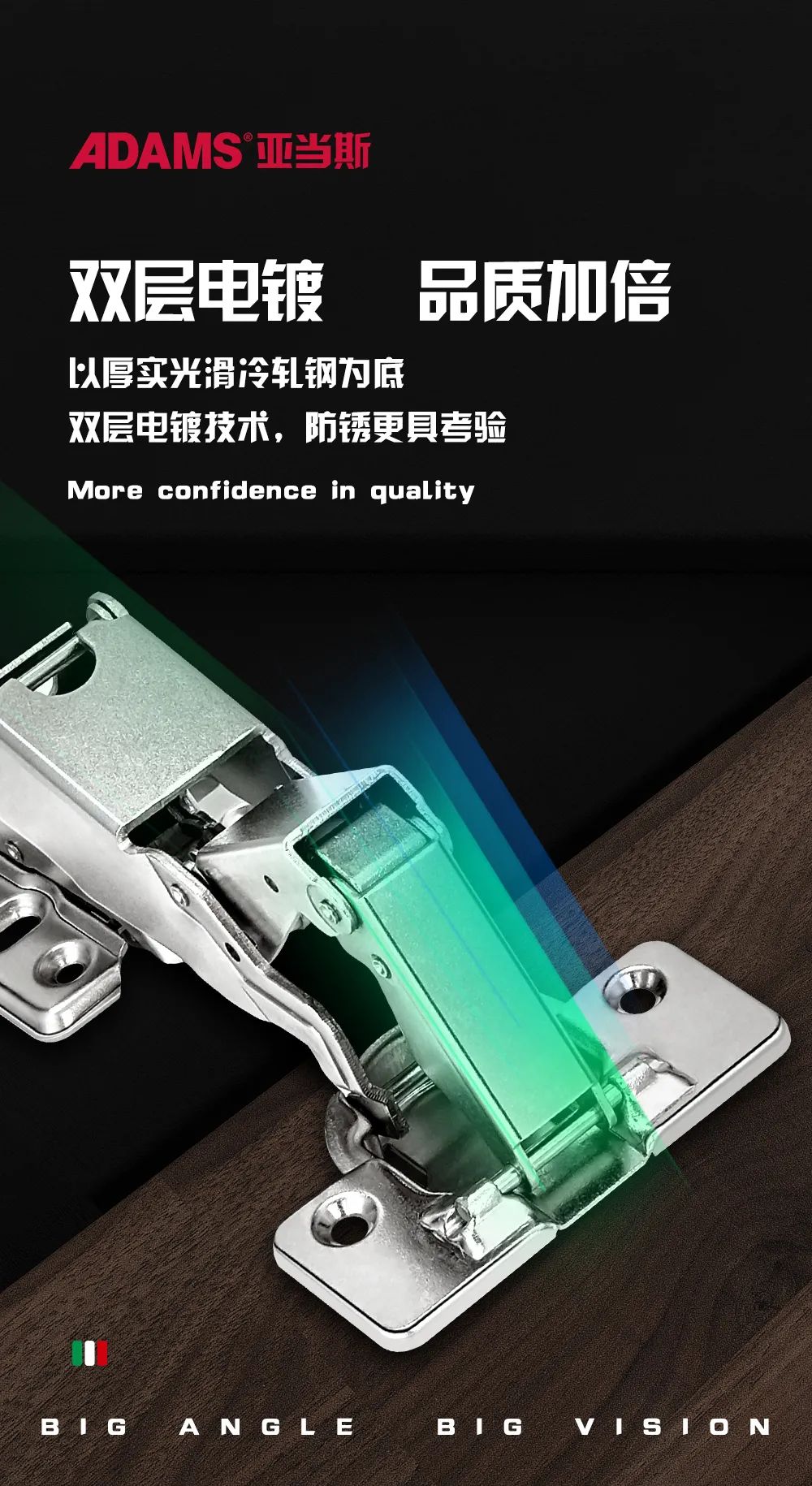 ADS165° Large Angle hinge mounting parameters